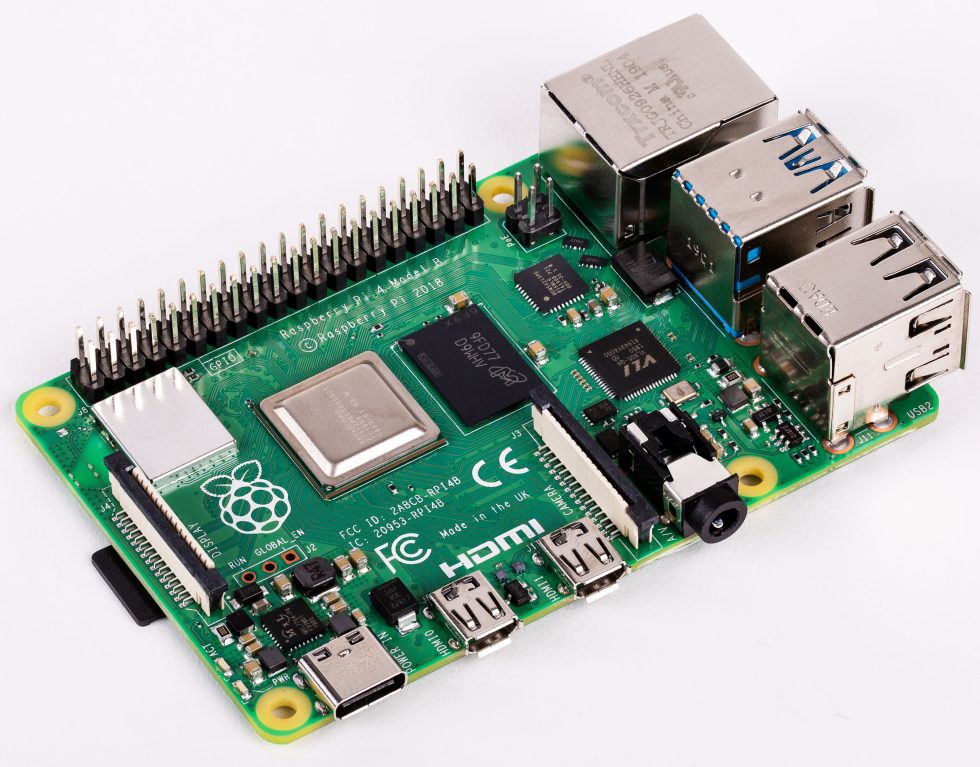 The new Raspberry Pi 4 is ready for 4K video - YouTube
The Raspberry Pi 4 brings faster CPU, up to 4GB of RAM | Ars Technica
"
Raspberry Pi is introducing a new version of its popular line of single-board computer. The Raspberry Pi 4 Model B is the fastest Raspberry Pi ever, with the company promising "desktop performance comparable to entry-level x86 PC systems."

The new model is built around a Broadcom BCM2711 SoC, which, with four 1.5GHz Cortex A72 CPU cores, should be a big upgrade over the quad-core Cortex A53 CPU in the Raspberry Pi 3. The RAM options are the even bigger upgrade, though, with options for 1GB, 2GB, and even 4GB of DDR4. The Pi 3 was limited to 1GB of RAM, which really stung for desktop-class use cases.

There have been some upgrades and tweaks to the Pi 4 I/O, too. The Gigabit Ethernet returns, as do the four USB ports, but two of them get an upgrade to USB 3.0. Power is now supplied via a USB-C port, instead of the aging Micro USB of the Pi 3. The headphone jack returns, too, and it's still a four-pole solution providing audio and composite video.

One interesting choice is the removal of the single, full-size HDMI port of the Pi 3 in favor of two micro HDMI ports. The Pi 4 will now support two 4K monitors..."
Raspberry Pi 4 4GB
@ CanaKit