CES 2018: Kodak soars on KodakCoin and Bitcoin mining plans - BBC News
"The US firm said it was teaming up with London-based Wenn Media Group to carry out the initial coin offering (ICO). It is part of a blockchain-based initiative to help photographers control their image rights. Kodak also detailed plans to install rows of Bitcoin mining rigs at its headquarters in Rochester, New York."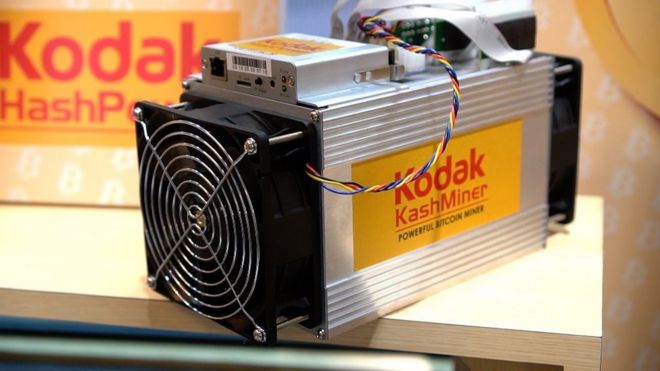 "KodakCoin, is being created as part of an effort to build a global ledger of picture rights ownership that photographers can add their work to. Associated KodakOne software will be used to crawl the web and find pictures that have been used without permission. The company said it would then "manage the licensing process," so the photographer can be paid, in KodakCoin."
Kodak stock price up 89% after announcing ICO | TechCrunch
"The stock price has not been this high since March 2017"
Kodak announces its own cryptocurrency and watches stock price skyrocket - The Verge