A clever way to expand market for mobile ARM CPUs...
Next stop: PCs... Microsoft is already on board with ARM version of Windows...
Connected Cloud Printer Solutions | Print Management | Qualcomm

"Make anywhere printing a reality with smart printers and scanners that seamlessly connect to a variety of smartphones and tablets. Our system controller solutions make it easy for original equipment manufacturers (OEM) to build leading smart printer products. An effective print management solution, connecting printers and scanners to the Internet offers users the freedom and flexibility to print from across the room or across town and addresses the hassle of relying on a fixed computer for printing."
Printers - Imaging SoC - Products - Marvell
Hewlett-Packard Designates Printing A First-Class IoT Security Platform
This Teen Hacked 150,000 Printers to Show How the Internet of Things Is Shit - Motherboard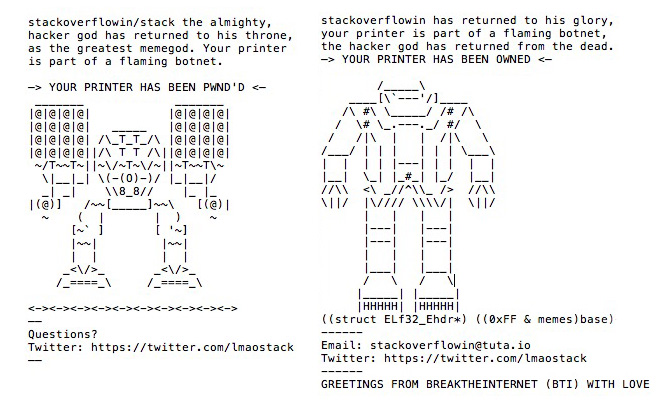 Hacker hijacks thousands of publicly exposed printers to warn owners | PCWorld

"Stackoverflowin claims to be a high-school student from the U.K. who is interested in security research. He said that for the most part he simply sent print jobs using the Line Printer Daemon (LPD), the Internet Printing Protocol (IPP) and the RAW protocol on communications port 9100 to printers that didn't require authentication."

Microsoft claims Windows 10 ARM battery life will be a 'game-changer' for laptops - The Verge