Saturday, December 08, 2018
New product: Raspberry Pi 3 Model A+ on sale now at $25 - Raspberry Pi

"you can now get the 1.4GHz clock speed, 5GHz wireless networking and improved thermals of Raspberry Pi 3B+ in a smaller form factor, and at the smaller price of $25. Meet the Raspberry Pi 3 Model A+."

with Raspberry Pi 3 Model B+ shipping in volume, we're able to fill that gap by releasing Raspberry Pi 3 Model A+. Raspberry Pi 3 Model A+ incorporates most of the neat enhancements we made to its big brother, and features:
A 1.4GHz 64-bit quad-core ARM Cortex-A53 CPU
512MB LPDDR2 SDRAM (vs. 1024 of 3 B+)
Dual-band 802.11ac wireless LAN and Bluetooth 4.2/BLE
Improved USB mass-storage booting
Improved thermal management"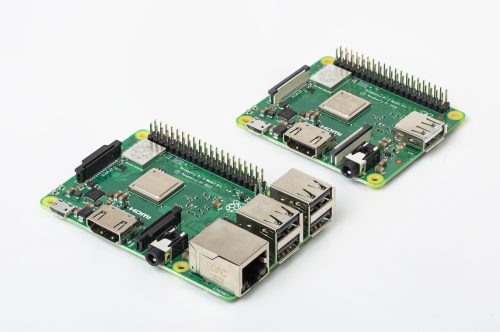 Posted by

Dragan
at 6:51 PM
No comments:
Links to this post